HC-1 Wireless Handheld Controller with Color Touchscreen
IMPORTANT: If you have a HC-1 please contact us about an option to
upgrade your HC-1 to a newer model.
The HC-1 is a wireless controller with a color touch screen that can be used to operate your model railroad layout. The HC-1 can control the speed, direction, lights, and sounds of locomotives and other accessories by simply touching the screen! RailPro products are equipped with Direct Radio and are designed to work together. Direct Radio allows the RailPro components to communicate with each other without any wires! Direct Radio is very fast giving your RailPro products quick response to your controls. You will need to purchase RailPro ready products, or install RailPro modules into your locomotives and accessories that you want to control. The color graphic screens make it so simple to use, that most users will find it unnecessary to use the manual to even setup advance features.
Simply touch the screen to take control of a locomotive or accessory, adjust settings and much more!

Direct Radio allows RailPro components to communicate with each other without any wires! Direct Radio is very fast giving your RailPro products quick response to your commands. Also, Direct Radio has two-way communication that allows your HC-1 to transmit and receive information!

Setting up your RailPro system is easy. When you buy new RailPro Ready products, or new RailPro modules for locomotives and accessories, simply press the "Find Product" button and the HC-1 will automatically load a picture of the product. You can take control of the product by touching the picture of the product!

With a couple touches on the screen, you can link multiple locomotives together for more pulling power! With one more touch, you can unlink the locomotives. Our Direct Radio technology allows the locomotives to communicate together to ensure each locomotive pulls its share of the load.

Multiple HC-1's can be used at the same time to allow additional family and friends to enjoy your model layout! Also, multiple locomotives and other accessories can be used simultaneously for complete model layout control!

The HC-1 is equipped with a large metal control knob. The control knob is very smooth and has extreme resolution. You can go from 0 to 100% speed in only one turn while sending 1,000 different speed settings to your locomotives for fast and accurate control!

The HC-1 comes complete with built in rechargeable batteries. The HC-1 can run for over 12 hours* on a single charge providing all day model railroading fun!

The HC-1 is equipped with USB port to connect to a PC. You can go to Ring Engineering's Internet site and download new pictures, sounds, and even new programs to add more functionality to your RailPro system. You do not need a computer to use the HC-1, but this can prove to be a very useful feature.

Size 6.1 x 3.4 x 1.5 Inches

* More than 12 Hours of battery life with screen at lower brightness setting. Battery life of 8 to 9 hours is typical with a bright screen setting.

Actual HC-1 Screens to Select and Control Products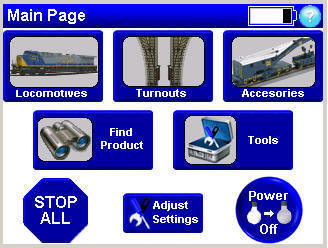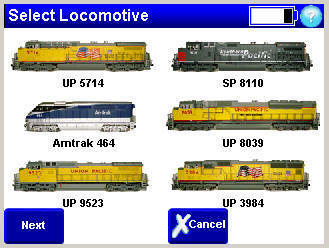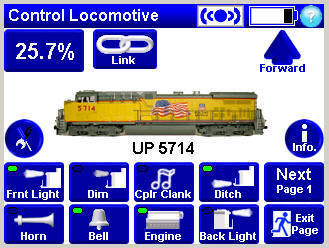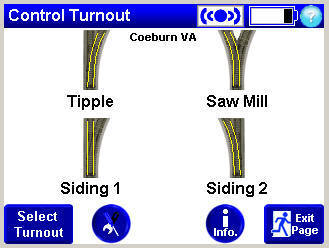 Pages to Setup Locomotives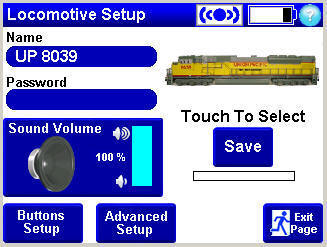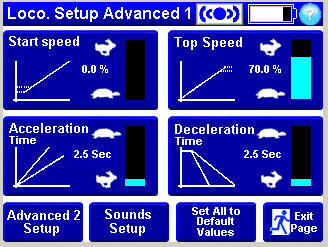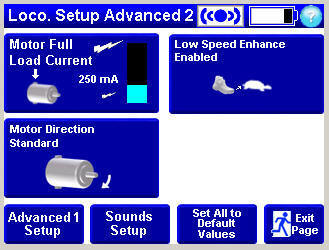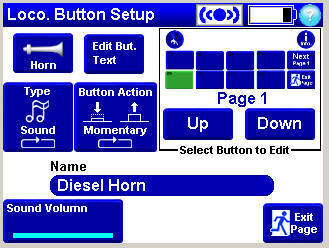 Pages to Copy Files, such as Pictures, Sounds, and Light Effect Files from the Internet and to your Products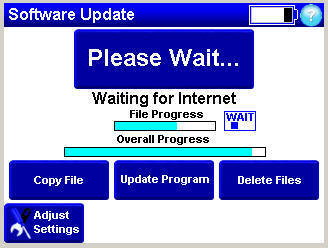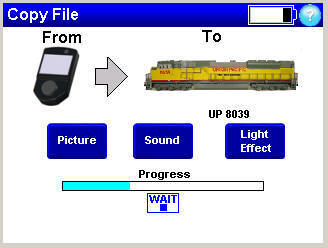 Help Pages
Available for almost every screen. Displayed when the '?' in the upper right corner of the page is touched. Contents explains how to use buttons on each page.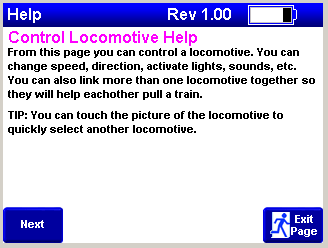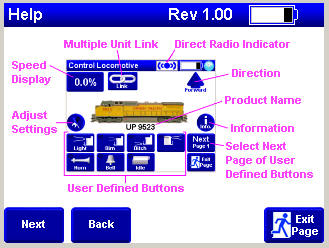 The above pages are some samples of HC-1 screens. The HC-1 has more screens than shown above.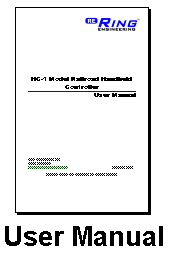 Package Contents:
HC-1 Handheld Controller
Battery Charger
USB Cable
User Manual
Quick Start Guide

US Patent 8,807,487 and 10,780,362
Made In USA
Not recommended for persons under the age of 14



Copyright © 2004-2012 Ring Engineering, Inc.